Every women want to look beautiful. Many of us specially, new bridal are more concerning about their looks graceful in now days. In the same chapter youngest generation is too sensitive when it comes to look cool and unique in people. Which is the most important eye makeup. So you can choose to best Smokey eyes makeup with more step.
Here are very few makeup trends that allow you to look seductive yet graceful at the same time. Smokey Eye Makeup is one such trend that goes well with all kinds of clothes and can be sported during day events as well as during night parties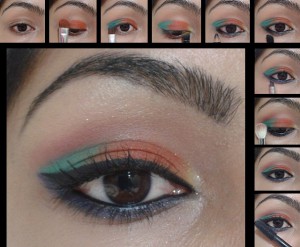 You can follow these steps to get the classic 'Smokey eye look' before heading to a party or any other event.
Use a medium-size round brush to apply charcoal grey powder in an arch shape just above the crease of the lid. Then blend down to the lash line.
Trace the upper lash line with a soft black pencil, then gently smudge with your fingertip.
Take a smaller, firm-bristle brush, press a gunmetal shade into the lower lash line.
Apply a pale silver powder to the inner corners of the eyes to lighten the overall effect.
Pile on mascara.
Apply concealer under your eyes, then shadow will look brighter. Use a smaller concealer brush to reach the edges of your eyes.
Pick a grey or black eye pencil and apply liner on top and bottom rim of your eyes. If you are using liquid based liner, your liner shouldn't be too thick or too thin.
People generally use grey eye shadows to get smoky eye effect.
Now, take out the comparatively larger shadow brush from your eye brushes and apply eye shadow encircling the area around your eyes.
Getting this look right not only depends on what shades you use, but also on the grooming of your eyes.
Use a fluffy brush and clean your face as there might be some traces of eye shadow fallen below the eyes.
Here is many types of Smokey eyes for party, occasionally, events and night parties. So you can apply on our eyes in every season and you will get the classic Smokey eyes.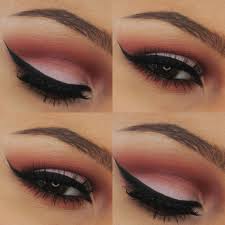 Smokey Eyes Makeup –
The classic celeb approved look that may look complicated, but is rather pretty simple to create. All you need to remember is to blend, blend and blend to get that shadowing effect that can just nail the look.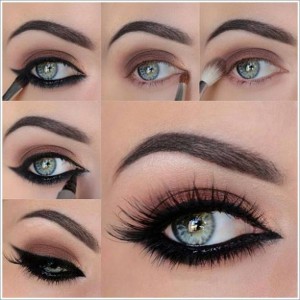 Smokey Eye with Simple Shed-
Simple Smokey Eyes are perhaps, all you need. It's a very sexy yet understated look if you're afraid of going overboard with your looks. Plus, this eye makeup will suit any occasion you may need it for as well as just a regular day at work as it is a great blend of light and striking.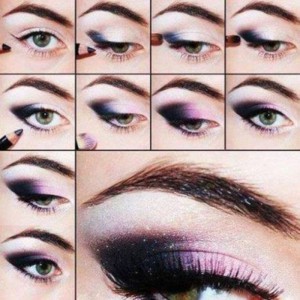 Smokey Eye Valentine's Look with Black and Pink shed-
Here gorgeous eyes will also go perfect during the wedding season or any evening occasions. Flaunting a romantic combination of the classic black with a slight tint of pink to yield a super-romantic look, this eye makeup has an element of glamour and dazzle,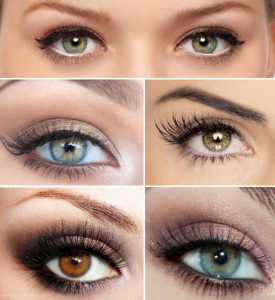 Smokey Eye with Neutral shed –
Universally flattering and super wearable, the trend of this season is feminine, soft, elegant, and seductive Everyday Neutral Smokey Eyes that makes you look all so natural round the clock.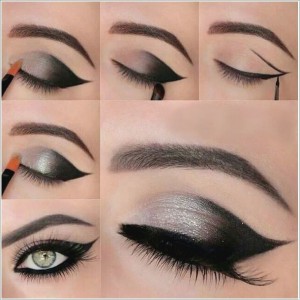 Smokey Eyes with Black shed –
Give this look a try on a night you know you'll be staying out extra late, as it'll last longer than other colors. The steps in this tutorial by Indian Vanity Case make it so easy to work out these dark eyes.
Smokey Eye with Shiny shed –
This spectacular silver and black Smokey eye makeup is effortless to wear and gives a splendid outlook as depicted in this quick photo tutorial by Pompadour that guides you through achieving the look at home.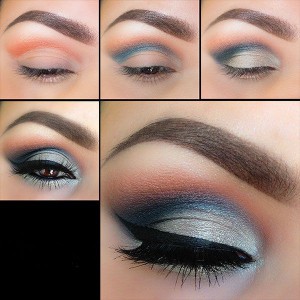 Smokey Eye with Fall Classic shed-
This light makeup focuses on your features in the most pleasant and subtle ways to let you gracefully flaunt it on a date night, a party or a regular day out in those fall and winter months.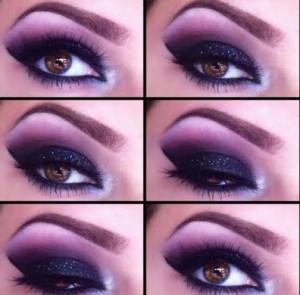 Smokey Eye with Navy and Purple shed-
This one brings a twist with the kind of colors it flaunts that are simply smoldering and two of the hottest fall colors purple and navy.
So do not much hesitate when urgent services required. Do ping over our toll-free no. 1800-2700-878 or visit us at ezhomeservices.in.  and apply all of the above steps  to get beautiful eyes. keep reading our blog for more interesting and useful tips.