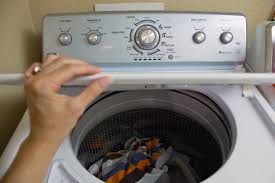 A washing machine is a machine used to wash house hold laundry, such as cloths, bed sheets, curtains and pillow cover etc. And it is extremely used in homes to avoid overload of household works.
Washing machine is laundry machine, clothes washer, or laundry) is a machine designed to wash laundry, such as clothing, towels and sheets. The term is mostly applied only to machines that use water as the primary cleaning solution, the definition of washing is "To cleanse, using water or other liquid, usually with soap, detergent, or bleach, by immersing, dipping, rubbing, or scrubbing"
Like any appliance, you need to clean and care for your washing machine to keep it running smoothly. A little bit of upkeep goes a long way, so here are a few simple tricks to try.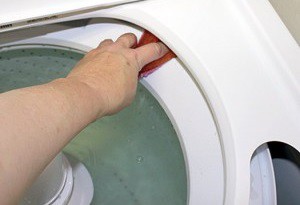 Always Deep Cleaning after Wash- Do you feel like your clothes are not coming out as clean as they should? Or do you detect an odor inside your washing machine? Then it's time for a deep clean.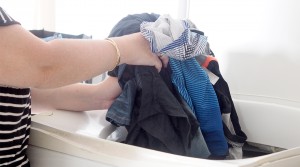 If you feel like your washing machine needs sanitizing, make a solution of 3/4 cup of bleach and 1 tablespoon of powdered laundry detergent. Let the solution run through a soak cycle of your machine, and then run a rinse cycle to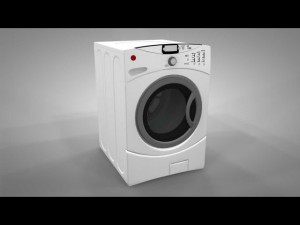 Keep the Door Open until Completely Dropping Suk- Here's a big one you may not know. You're supposed to leave the lid or door to the washing machine open after every load. Remove the bleach and clear it out.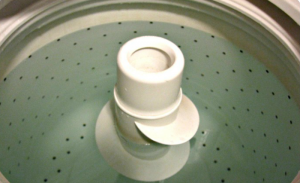 Clean Spills Water on Washing Machine – I've been guilty of this mistake. If you spill anything on your washer, you should wipe it away with a damp soft cloth right away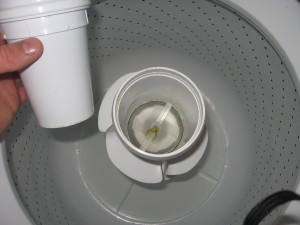 Protect the Finish Wash Clothes – If you use the top of your washing machine as a work surface, lay a folded towel on top to protect its finish. This is especially helpful when you treat stains, since stain removers can make the top of the washing machine sticky.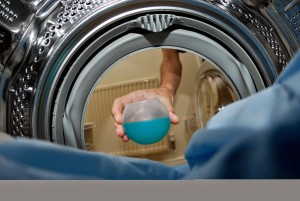 Wipe it Down Inside and Outside- I've been rather neglectful of my washing machine and noticed that it's getting a sticky residue from small detergent spills. It's important to wipe down the outside of your washing machine about once a week, just as you would any other surface in your home.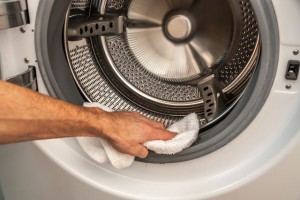 Clean the Fabric Softener Dispenser – Follow the product manual instructions for cleaning the fabric softener dispenser. Avoid using detergent to clean the dispenser.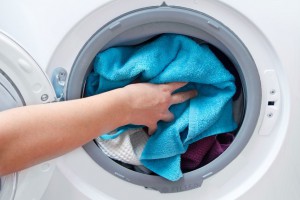 Never Overload Clothes in Washing Machine – Avoid stuffing your washing machine with clothes all the way. Measure loads as recommended in the manual and never press or pack clothes to fit more.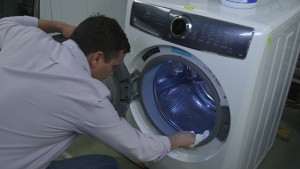 After Washing Cloths – Washing Machine Deep Clean Regularly
If you think cleaning won't affect working condition of your washer, think again. Detergent build-up can easily lead to mold and mildew issues, while loose lint and debris can clog up the drain hose. Clean at least once a year or whenever you notice a musty smell or visible dirt.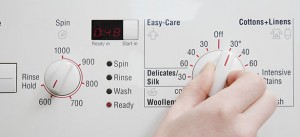 Setting All Option Before Washing Machine Use- It can sometimes be difficult to get to grips with all the features and functions of a new washing machine, especially when you're in a hurry to get through the huge pile of clothes you've just pulled from your kids' rooms, but taking the time to understand exactly what your machine can do really is worth it.
Washing machine is very helpful in our busy life we should be take care of our machine in proper way for the best work. Detergent should be according your washing machine and before washing we should be check our cloths properly before washing we should be check the zip and close it. We have plenty of water for fine washing and detergent we should not stop the machine between washing and spin.
So do not much hesitate when urgent services required. Do ping over our toll-free no. 1800-2700-878 or visit us at ezhomeservices.in.  For more interesting and useful tips keep reading  our blog.