It' very important that you prepare your skin well in advance to withstand the harsh holi colors. Dab a generous amount of moisturizer on your skin. In fact, start applying moisturizer on your whole body a few days well in advance. This will nourish you skin and avoid dryness which becomes irritating after gulal and colors being rubbed. Also, not forget the skin behind your earlobes, fingertips and fingernails. Don't neglect even the tiniest part of your body.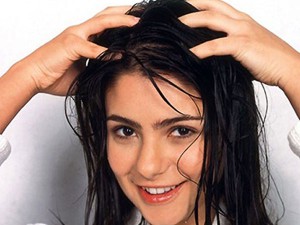 Oil your Hair before Play Holi
Oil your hair with coconut oil, olive oil, almond oil or any other. To tackle dandruff, you can add a few drops of lemon juice too. Do it about 30. This method will help your hair bear the harshness of chemical or industrial dyes mixed colours.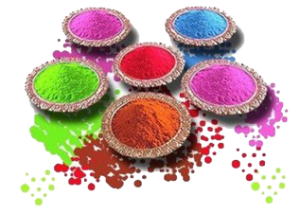 Use to Herbal and Natural Gulal for play Holi
Always use natural or herbal colours for this spring festival. You can make your own colour at home using marigold flowers, tesu flowers, beetroot juice, and turmeric and so on.
Pack you're Hair from Shower Cap
Colours may turn your hair frizzy, brittle and dry. Hence, it's very important that your shield it from the dirt, dust which may also lead to scalp itching.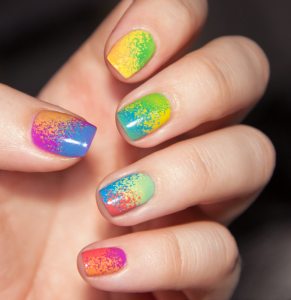 Paint your Nails by Darkes Shades on Holi
Do you want to protect your nails from colours? Paint it with the darkest shade to avoid colours of holi entering the nail bed of your fingers. It will also help your nails avoid any kind of stain, brittleness or tear.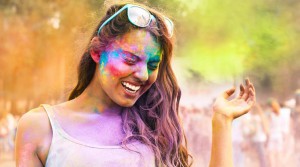 Avoid Kerosene, Petrol for Remove Paint and Colours
Steer clear of using kerosene petrol or any such elements to remove paint or colours from your face and body. Use mild and natural ways instead.
Apply Aloe Vera Gel on Skin burning and Itching
Immediately wash and apply aloe gel on the parts that start itching when come in the contact of the colour used in Holi. Do not go out in the sun as it may aggravate the irritation.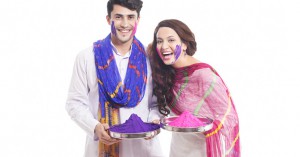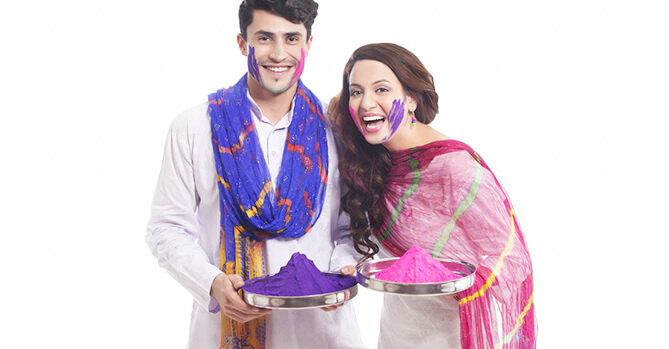 Wear Cotton Clothes before go to Play Holi
Holi festival tips suggest you to wear cotton clothes that too with full sleeves. Wear only cotton clothes as they dry off easily and help you feel comfortable. Avoid wearing jeans as it would really become heavy and itching after a lot of water being poured out on it by your friends and family.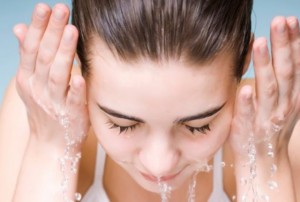 Wash your Eyes with Clean Water  
Instead, wear sunglasses or goggles to protect your delicate eyes. In case, color enter your eyes, wash it off with clean water and consult an eye specialist.
Use Spoons for Eat
Eating with these hands is harmful as poisonous colors may enter your body and cause serious problems. Use spoons to eat your food safely.
Protect your Lips from Co-lour
With all face protection tips, do not forget to protect your lips. Apply desi ghee, coconut oil or even petroleum jelly to avoid colors sticking there. Post holi, scrub your lips using sugar, lemon and honey mix to remove gulal stains.
When Itching your Scalp Post Holi Celebration
Take a mug of water and add two tablespoons of vinegar to it. Use this solution for the last rinse after hair wash. However, if the itching continues, consult a doctor.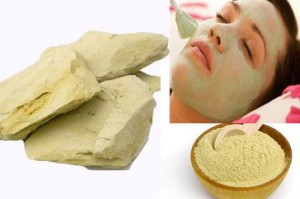 Use to Multani Mitti Pack for Remove Co lour
Your holi skin care tips regimen can be made more effective with the use of multani mitti. It is easily available and is considered best for the skin. What all you need to do is make a face pack.
Apply this mix on your skin and face. Leave it for 15-20 minutes and wash it off with clean water.
Use to Homemade Hair Conditioner
Take 1 ripe banana, 2 tablespoons of honey, 2 tablespoons of olive oil or coconut oil.
Blend all the ingredients and make a smooth paste. Apply the paste on your hair and leave for about 30 minutes.
Make Natural Hair Pack Post Holi
Applying a hair pack is as important as oiling, shampooing and conditioning. Mix henna powder, curd and lemon juice together. Create a thick paste out of these ingredients. Apply this pack on your and let it rest there for one hour. Wash it off after one hour.
Create Homemade Beauty Mask to Smooth your Skin Post Holi
After holi color removing tips, it's time to treat your skin. Make a natural beauty mask for your skin care. Mix sea salt, glycerin and a few drops of aroma or essential oil together. This natural mask features anti-fungal and anti-bacterial properties, hence, you can restore the lost luster of your skin post holi.
Remove to Natural Tan post Holi
Mix two tablespoons of honey, a pinch of turmeric and half cup of curd together. Apply this pack on your face, arms and neck. Let it dry for 20 minutes and after that wash it off. This pack will remove tan easily and leave you with smoother and softer skin.
Don't use to Facial, Wax, Shave or Bleach on Holi weeks
You may get tempted of waxing, bleaching, shaving or going for clean-up rounds and facial after holi. Do not do all these activities the following week. Instead, take a few more days.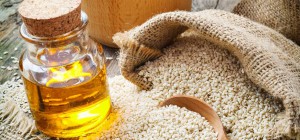 Before Taking bath you should massage your Body with Til (Sesame) Oil
Do not bath immediately after playing holi. Instead, massage your face and body with natural til oil first. This helps circulate blood in your body and makes it easier to remove colors. You need not scrub your body rigorously to get rid of the colorful stain!
Nourish your Hair with Natural Method
Post holi for a few next days you need to take care of your hair. Follow a hair nourishing treatment for a few days post holi celebration. Combine 1 tablespoon of coconut oil and 1 tablespoon of castor oil together. Heat the mix and apply it on your hair.
Use to Apple and Cucumber Juice for Irritated Skin
If your skin becomes dry and irritated after holi, try this natural trick to get back its luster. Take a few drops of apple and cucumber juice. Mix these both together and apply on your skin. Leave it for a few minutes and wash it off.
Follow these given simple steps by Ezhome and you can care your Skin, Hairs, Eyes, Health etc. create to all and get a beautiful and soft skin. Read blogs for more knowledge and tips.