Most of the people suffer from cracked and chapped lips during the winter season. Apart from looking odd, dry lips also hurts. Sometimes dryness can give rise to bleeding in lips. But, if you are really concerned about such problems, it is the time to stop it through some homemade ingredients. Besides, home remedies are less costly and available in your kitchen. You can use the below home remedies to get dry-free lips throughout the bitter season.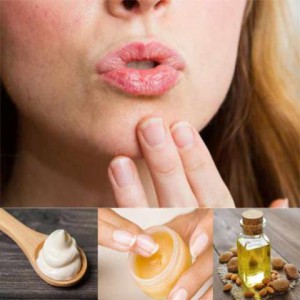 Almond Oil for soft lips-
This rich body oil can be used head to toe—including on dry, chapped lips. We love it in this DIE warming vanilla-chai oil, which is totally safe for lips.
Aloe Vera juice- Just rubbing the raw Aloe Vera leave on your lips with a slight tear that brings out juices will be quite effective. You need to repeat the process for few days to eradicate this problem entirely.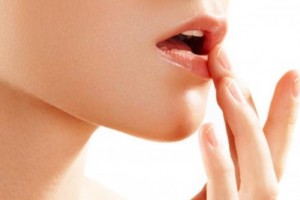 Mustard oil for soft lips-    
If your lips are had cracked and it very painful, you must dip your finger in the mustard oil and apply it on your lips. It may burn for some time, but will be very effective for your cracked lips.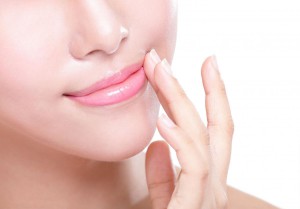 Glycerin for soft lips-
You can now apply just two drops of glycerin on your lips before going to bed. As soon as you get up in the morning, your lips will be fine.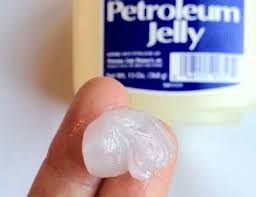 Use to Petroleum jellies-
These are also a good source of moisturizing your skin when it is affected by the winter climate.  As compared to other natural home remedies, petroleum jellies can give temporary remedy to your lips.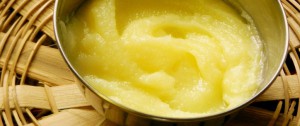 Use to Butter or ghee-
If you have butter and ghee just apply it in small quantity ghee and butter then get moisturizing effect for a longer period of time.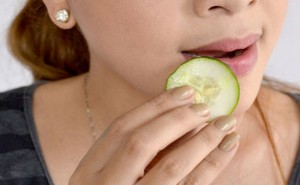 Use to Cucumber juice-
Cucumber is really a good food for skin. Many women consume this fruit to get clear and glowing skin. You can now peel a cucumber and cut it into pieces. Keep it for 5 – 10 minutes to get best result.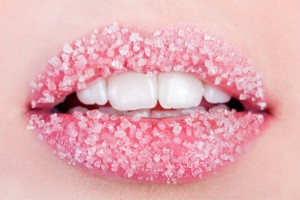 Use to Honey and Sugar-
It is a great moisturizer that has healing and antibacterial properties to treat chapped lips. Honey and glycerine at night gives softer lips in the morning. It helps in exfoliating dead cells and to restore the natural softness of the lips. Apply a paste of honey and sugar on the lips.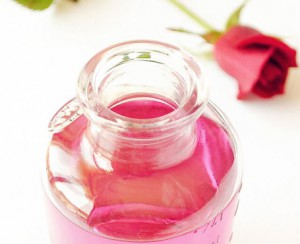 Dry lips for Rose Water-
Apply this paste on chapped lips three to four times in a day. This remedy will help in keeping the lips moisturized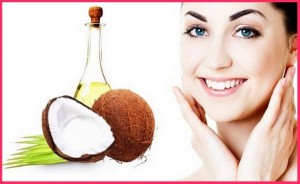 Dry lips For Coconut oil-
Coconut oil is a natural moisturizer that help in the healing of chapped lips caused by cold or dry weather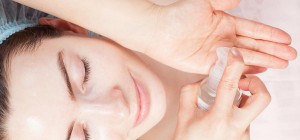 Use to Castor oil-            
It can be applied on the lips as it is or it can be used by mixing it with few drops of glycerine and few drops of lemon juice.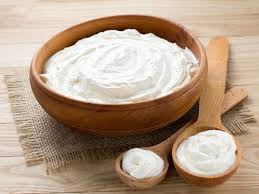 Dry lips for Milk cream-
The high fat content in milk cream makes it a great natural lip moisturizer. Apply fresh m ilk cream on the lips, leave it for a few minutes and then wipe it off with cotton ball dipped in Luke warm water.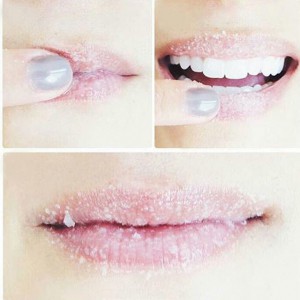 Scrub Your Lips in a Weekend-                        
Exfoliating is a good idea to remove the dry, dead or chapped skin cells. After exfoliating, the lips look fresher and more even. You must moisturize your lips after scrubbing. Use the mixer of honey and brown sugar as a natural exfoliate.
Take Right Diet and Sufficient Water in every season-
Dehydration is a common reason to dry out the skin, whether it is winter or summer. Take lots of water daily at least 8 glasses and fluid rich diets to hydrate and protect the skin from inside.
Some vitamins for health- Skim milk, Swiss cheese, red meat, silken tofu, fortified cereals, eggs, etc. contain vitamin A– It helps to retain the moisturizer to the skin. Vitamin B- Take milk products, apricots, carrots, etc. rich in Vitamin A. vitamin C- eat various vegetables and citrus fruits rich in vitamin C. Vitamin E Nuts, eggs, leafy vegetables, etc. have Vitamin E.
Don't breathe from your mouth. It creates an airflow around your lips and mouth that makes your lips more cracking. Try to breathe through your nose
So apply all of above treatments to get Soft and natural lips. Keep reading our blog for more interesting and useful tips.