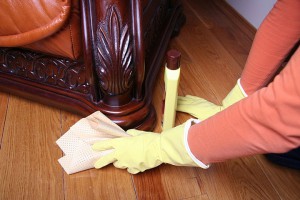 Blinds are a powerful strategy to cover up the windows in the house. They can prevent the sunlight from filtering to your home on one hand and still possess the house can be opened in order to let the sunshine to warm your home on days when a bit greater is needed. Blinds can also be ideal for supplying that privacy that's so essential for you or your family. Also to this wonderful performance, blinds can also be an effective way to make your home appear clean and sophisticated to look at. If you're in the procedure for redecorating your home you might want to chew over the impact that blinds may have on the general appearance of your home.
Many of us love the charm and timelessness of wood and prefer wooden furniture at our homes. Those of us who have pieces of wooden furniture also face challenges with maintaining the look of the wood – water marks or rings, scratches and a dull look can mar the appearance of wooden furniture over time. Here we list out some easy remedies, using regular products that we use at home, for taking care of your wooden furniture.
Homemade Tips for Clean Wooden Furniture-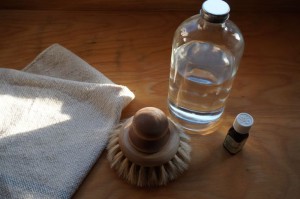 Water and vinegar– 1 cup of filtered water can be mixed with 3 tbsp. of distilled white vinegar and this combination can be used for cleaning wooden furniture before polishing and restoring the same.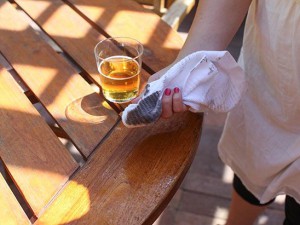 Beer– Wooden furniture can be polished with stale or old, flat beer. This can be done by dipping a soft, clean cloth into stale beer and wringing it to ensure that it is just damp and then rubbing the wood with this cloth.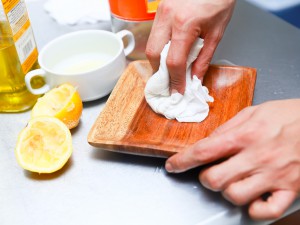 Olive Oil and Lemon Juice– Mix 1 cup of cold pressed olive oil with ½ cup of lemon juice. Apply this liquid on a soft polish cloth. Rub this soft cloth on the furniture. This combination is suitable for regular cleaning of wooden furniture.  Vinegar and Olive Oil.
Black Tea– Steep three or four black tea bags in a cup of boiling water until the water has cooled. Remove the tea bags and, using a cotton cloth, wipe down your furniture. No rinsing is needed.
Mayonnaise– As surprising as this may sound, mayonnaise is very effective as a furniture cleaner and polishing agent. To use mayonnaise for polishing, spread a generous layer of mayonnaise with a spatula and allow it to sit for several hours on the piece of furniture.
Using a Hair Dryer or an Iron box – Water ring marks on wooden tables can be removed with the help of a hair dryer or an iron box. A blow dryer can be set on high and held close to the stain. This should help in getting the stain removed.
For the reason you need to choose carefully the blinds which will fit your design and decorating needs. You will find there are blinds made from numerous distinct substances that are currently offered in the market. Plastic, wood, faux wood, and cloth are among the most typical offerings you'll find. With this in mind you've many options while shopping around to find the blinds which will most closely reflect that environment you're attempting to create in your home. It's also wise to ensure that the blinds you pick will closely fit the decor from your home in addition to suiting your preferences.
Homeowners have long relished the beauty, versatility, and toughness of wood furniture—and above all, they've appreciated its low maintenance. Like the ideal houseplant for brown thumbs, wood furniture survives on its own, requiring little intervention. Every now and again, though, whether due to an accident or normal wear and tear, you'll need to know how to clean wood furniture to renew its appearance and ensure its longevity. When that inevitable day comes, follow these steps to restore a wood finish to impeccable condition without inadvertently causing damage.
Materials for clean-
– Cotton balls
– Dishwashing detergent
– Sponge
– Bucket
– Clean cloth
– Mineral spirits
– Cheesecloth
– Wood wax
– Denatured alcohol
If you pick sensibly, the blinds you choose will immediately improve the look of the home all around. Many interior designers prefer wooden shutters for windows. One reason behind this is the fact that wooden blinds create an environment of heat and comfort. One more reason behind their popularity is their durability. In the event you properly care for your wooden shutters it should last for quite a very long time. Wooden blinds are may also be matched to the wood, but wood cut in your home to make them even more attractive as a design accent. They are able to even be matched to the wood in your furniture. Once installed these blinds are tops with regards to provide a deep and abiding sense of solitude as well. Wood is just a naturally elegant material, when it's used coupled with wood furniture in your home or wood trim, but colored to match you'll find that you've created a spectacular effect as far as window coverings go. As with some other blinds you will find wooden blinds in both vertical and horizontal designs to be able to offer even more flexibility for the utilization of those blinds.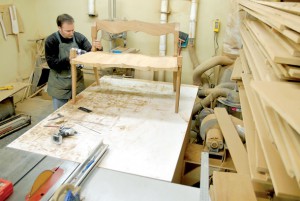 Carpenter Services: Your furniture also needs some polish are repairing. So, don't get bother to go outside and search for a carpenter let's put it on us without and hesitating, we provide best and trusted carpenter directly to your venue on single click.
We are known of fact that the keeping our surrounding clean is most important to live healthy-wealthy and felicitous. All of us want to clean our home. The cleaners provided by EzHomeServices are trust worthy and ready to serve you with every single second during pre-and post-celebrations
We are currently offering our services in cities like- Allahabad, Amritsar, Bhopal, Chandigarh city, Delhi- NCR, Indore, Jaipur, Kota, Kanpur, Lucknow, Mumbai, Nagpur, Nagpur, Nasik, Pune, Surratt, Udaipur, Varanasi.
To share you worries and complaints you can write us at ezhomeservices.in or can call at our toll-free No. 1800-2700-878.
Always dust wood furniture with soft, lint-free cloths. Avoid feather dusters, because they aren't as effective and sometimes have sharp quills that may scratch the wood surface.