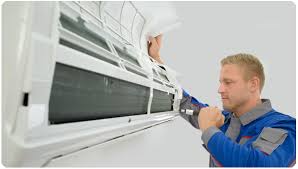 Air Conditioner or commonly utter us AC only by folks, is now an essential appliances to live comfort in heat waves. It is also called as HVAC system full formed as Heating, Ventilation and Air conditioning. People usually prefers AC unit to cool down the temperature and avoid humidity. Since AC is also an elector-mechanical appliance and same as to others it also suffers some electrical and mechanical disease in absence of proper care and servicing. Many problems can be short-out if user have skillful hands but some tricky problems causes a scene of dread and force you to call AC pros.
For room air conditioners, isolate the room or a group of connected rooms as much as possible from the rest of your home
When Air conditioner is doesn't cool
Air conditioner manufacturers generally make rugged, high quality products. If your air conditioner fails, begin by checking any fuses or circuit breakers. Let the unit cool down for about five minutes before resetting any breakers.
Due to regular use in last season the vent may chocked or the inner coil may be melt due to temperature variations.
Thermostat may restrict working more due to short-circuit problem.
Gas in the tank may have blown away due to point leakage in chamber.
Seal around the inlet and outlet pipe may become loose.
Filling and leakage Refrigerant
If your air conditioner is low on refrigerant, either it was undercharged at installation or it leaks. If it leaks, simply adding refrigerant is not a solution. But sometimes due to loose fitting of valves and pipes it may be leak down or acquire low level and cause a serious problem so you must choose expert hands to perform refrigerant filling and valve tightening along with testing the wrapping the leaks.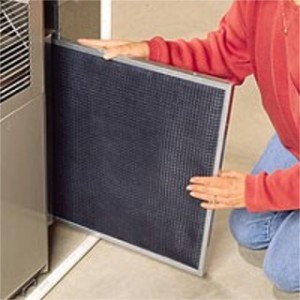 Sparing Maintenance-
If you allow filters and air conditioning coils to become dirty, loose installation can also be the reason for serious trouble to your AC. So you have to hire an expert hand for regular maintenance and performance check-up. The air conditioner will not work properly, and the compressor or fans are likely to fail prematurely.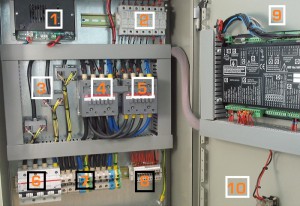 Failure Electricity Control
Regular on-off of AC unit may cause interruptions in Motor and compressor performances and also humidity and moisture inside the compressor and fan controls can wear out, Because corrosion of wire and terminals is also a problem in many systems, electrical connections and contacts should be checked during a professional service call.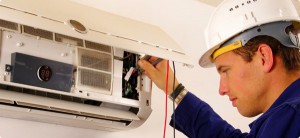 Check Sensor Problems-
Room air conditioners feature a thermostat sensor, located behind the control panel, which measures the temperature of air coming into the evaporation coil. Though it is situated near the coil but not to touching it, adjust its position by carefully bending the wire that holds it in place. So you have to take care of it to place it correctly near the coil with proper distance with coil to avoid any casualty in future.
Chuck out (Drainage) Problems- When its check the condensate drain to make sure it isn't clogged and is draining properly. Excess humidity outside can clogged the condensate drain which bothers AC to drain properly so you have to take care of it by clean it properly.  Room air conditioners may not drain properly if not mounted level.
Unplug the unit-and carefully remove it from the window or wall. Put the air conditioner somewhere outdoors or in the garage where you can work on it.
Remove the grille and filter and unscrew the metal case
Wash the filter thoroughly or replace it with a new filter; most filters are readily available at most appliance stores.
Using a vacuum with a soft brush attachment, clean the coil's fins.
Spray water back through the fins from the fan side (protect the wiring and the motor with plastic).
Clean the unit up with a rag,making sure all drains that allow condensed water to drip away from the unit are open. Allow it to dry thoroughly.
Lubrication while you have the unit apart, lubricate the motor according to your owner's manual.
Finally, reassemble and reinstall the unit.
Now you can hire best AC technician for AC repairing in your city very easily. Online workmanship is very popular now so you can hire AC experts on your palm on single click by login to EzHomeService.in. We provide trustworthy experts to assist you and provide a joy to chill in heat waves.
The above mentioned details are only preface of whole services, for more details you can call on our toll free no. 1800-2700-878.