Keep your refrigerator running smoothly and efficiently with our Home Matters expert tips on so here are a few ways to get the best performance out of your unit and prevent breakdowns too. According to our experts here some steps to keep our  refrigerator more efficient –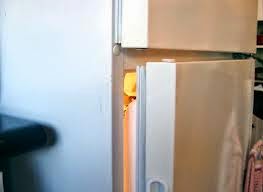 Check the Door Seals to Refrigerator- 
A loose seal allows cool air to seep out, every refrigerator has rubber seals on the outer edge of the door or doors that help keep cool air in and warm air out. Over time, these rubber seals wear down and begin to deteriorate, allowing air to escape through the newly formed gaps. Wasting energy and causing your fridge to work harder than it needs to. First make sure the seals are free of food residue then try the dollar-bill test Close the bill in the door so that half is in and half is out.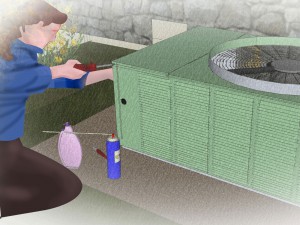 Keep Clean Coils and Check Condenser-
You should remover the grate on the bottom of your refrigerator and clean out underneath with a brush. Condenser coils responsible for removing heat from refrigerators and freezers. First, make sure you have unplugged your refrigerator.  On the back of your refrigerator, there is what looks like a metallic filter usually located on the centre of the back panel or near the bottom of the unit. These are called the refrigerator's condenser coils.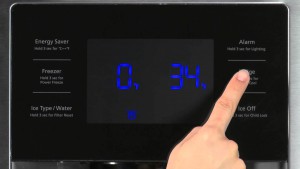 Set the Right Temperature –
One of the first things you should check when assessing the efficiency of your refrigerator is the reading on the thermometer. Regardless of what kind of thermometer your refrigerator uses or its' location in the refrigerator, it should stay between 37 and 40 degrees Fahrenheit, while your freezer should always stay at 0 degrees Fahrenheit. If the power goes out, keep the doors closed and use foods from the pantry.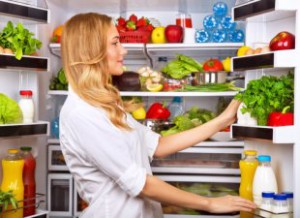 Let Cool before Putting in Fridge Food and Milk-
many of us who keep a lot of leftovers or like to meal prep for the week will often put our warm food directly into the refrigerator before it's completely cooled. A properly running refrigerator can save you more than just money on your electric bill. It can also save you the time and energy it would take to repair your unit if it were to break down due to irregular maintenance.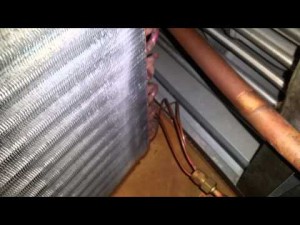 Always Clean Drain Hole and Drip Pan-
Most refrigerators rely on a drain hole and drip pan to remove condensation, so it's important that these function properly. Remove any food particles and mineral deposits from the drain hole according to the instructions in your owner's manual. Then, scrub out the drain pan.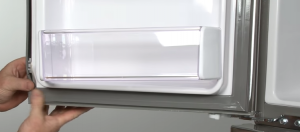 Check and Clean Gaskets-
Look over the gaskets to see if there are a spots that are cracked or otherwise damaged, Clean the gaskets with vinegar to prevent the growth of mildew, Consult your refrigerator owner's manual to see if there are any additional maintenance items recommended for the model that you own and to get any parts numbers that you need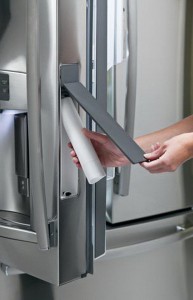 You Can Changed the Water Filter to Keep Right Refrigerator-
If so, it probably also has a water filter that needs to be changed regularly. Replace your filter every six months or as recommended by the owner's manual. Then consider this water pulled through a dirty filter is often dirtier than before it was filtered.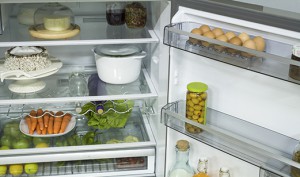 Cover is Everything in Your Refrigerator- Unless you're keeping crackers in your fridge, most foods in there contain moisture. When left uncovered, foods will leach this moisture into the air and the compressor in your refrigerator will have to work twice as hard to remove it.
Fill to Refrigerator Empty Pace From Water Bottle- Using empty soda bottles, juice containers, or even store bought water jugs can help keep your fridge full when you aren't packing it to the gills. It helps keep things cold so your refrigerator doesn't have to work as hard.
We provide best and affordable appliance repair services. We repair refrigerators, washers, dryers, dishwashers, ovens and much more.  
Get more information about appliances care and maintenance keep reading EzHomeServices's Blog.