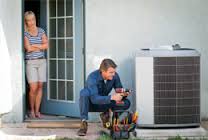 AC, one of the most advanced and most needy appliance to almost every home either its middle class or higher class family, AC is available at affordable prices to everyone who loves to alter the temperature with respect to natural environment. Summer is just around the corner, and the time to install a new system is now. Set up your consultation today, and let's begin the process of finding a system for you that is as affordable as it is reliable. As you can see, we leave no stone upturned when it comes to air conditioning installations. From installation to AC maintenance and repairs.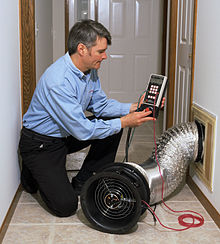 Check Duct-work in Central AC
If you are using a central air conditioning system, check the duct-work to ensure that the ducts are airtight by sealing loose or cracked joints using sealant. This will help to ensure the efficiency of the air conditioner. Clean and replace the filter if necessary. Ensure that the vents are not blocked by furniture in the house.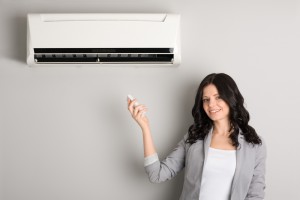 Remote Control for Central AC
If your unit has a remote control, make sure that it is working by checking the display and using it to control the unit. If you are not using the controller for a long period, remove the batteries. Your home's central air conditioning system is a critical component when it comes to your cooling your home. When repairing your system, installing new equipment or maintaining existing equipment, important considerations need to be taken before getting started. Understanding how your central air conditioning system works, required maintenance procedures and easy cleaning and repair tips will help you care for your system.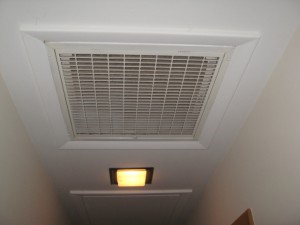 Central Air Conditioner Repairing an Installing-
A central air conditioning system is comprised of two main components referred to as a condenser and an evaporator. The condenser resides on the exterior of your home, usually placed on a small, concrete slab where it is easily accessible. In homes where a furnace is used, the evaporator will reside above it where it connects to the plenum or a duct junction for air distribution. If you do not have a furnace or other heating source, your central air conditioning system may be equipped with an electrical resistance heating element to provide your home with warm air during the winter months. Since we are talking about a central air conditioner, this article will focus mainly on the cooling aspects of the system.
In either case, a central air conditioning system falls under the forced air distribution category, meaning the same duct-work, motor and blower are used for both heating and cooling your home. Once the unit is activated, hot air is drawn from the house into the return air vent and pulled across the evaporator coil to cool it. The fan and blower assembly provide the circulation to draw in and distribute the conditioned air through the duct-work to cool the house.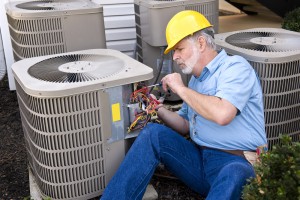 Repair to Central AC for Annual Maintenance-
Central air conditioners require a high degree of training, knowledge and experience to repair properly. Both of the main components to maintain peak performance and efficiency of your central air conditioning system, schedule an annual inspection, adjustment and cleaning for preventive maintenance with a reputable contractor before the summer months set in.
Lubrication of any moving parts such as blower fan motors, fan blades and condenser fan.
Verifies refrigerant levels are correct and adds Freon when necessary.
Performs various safety checks on the system.
Inspects and cleans the evaporator coils.
Inspects and adjusts any contractors, wiring and related connections.
Inspects and tests capacitors and relays within the system.
Verifies the condensate drain is free of obstructions and is draining properly.
Cleans the condenser coil.
Inspects the outdoor disconnect.
Inspects condenser fan motor and blades.
Performs an amperage start-up test on the compressor.
AC Repairing and Service is one of the chief in home services required by residential areas as well as corporate sectors in Delhi-NCR. Thus EzHomeServices provide Air condition repair and services.
We are currently online offering our services in cities like- Allahabad, Amritsar, Bhopal, Chandigarh-city, Delhi-NCR, Indore, Jaipur, Kota, Kanpur, Lucknow, Mumbai, Nagpur, Nasik, Pune, Surat, Udaipur, Varanasi.  You can get our services via log in at ezhomeservices.in or can call us at our toll-free No. 1800-2700- 878.