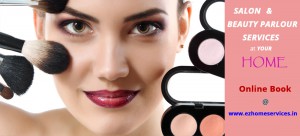 Everyone want to look handsome and beautiful, either she or he. Many of us specially, ladies are more concerning about their health and looks in now days. In the same chapter youngest generation is too sensitive when it comes to look cool and unique in crowd. So you choose time schedule and step out for joining beauty treatment in nearby parlour on saloon for grooming, touch-ups, hair trimming, Pedi and manicure etc.
Though intellectuals prefer "Being Natural is Awesome" but sometime it's quite essential to add filters to our getup to rise above the party crowd.
Here we are heading down to discuss the effect of various seasonal and atmospheric condition over our sensitive skin.
Seasonal Problems Related to Human Skin-
Heat waves are on fire and now due to pollution many of us are facing various skin problems due to pinching sunlight and highly polluted air. Either we have to cover up while going outside or do rescheduled our working plan for next time.
Many people especially girls uses sun screen creams to avoid darkness and itching on their skin during day outing, and also prefer to wear skinny outfits to wrap naked hands and face as direct sun light can be harmful to skin.
During winter most of us are irritate of dry skin and many of faces hair problem too.
During rainy season excess of water touch grows the fungus type substances between toes and also nails and hairs got damaged in absence of much care.
However many of us born with good skin and hair but most of us failed to maintain ahead due to lack of time, air pollution, growing age etc. Now many beauty experts along with their clinic are available in market to resolve our beauty problems but problem is the gathering of crowd, sitting and waiting in que for your turn make no sense in busy life. Men along with women are also interested to look smart dashing and well-groomed in majority so they also prefer to go for beautician and hair experts or salon to keep updated themselves. After getting the actual problems of beauty victims many company are available online to assist them for providing beauty solution at home.
Now e-com Company – EzHomeServices is also emerges in market by putting beauty and salon service on the top list in metro cities. You can get your beauty solution including haircut, waxing, facial etc. at your venue on single click. Instead of going outside, waiting for turn, you can simply hire certified beauty experts at your home.
EZHomeServices providing salon & beauty Parlour services at your door step!