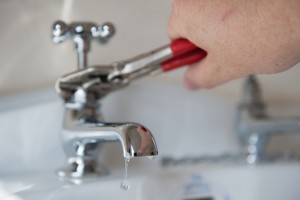 Minor plumbing are quite common in every household, book our plumbing services for all kinds of general plumbing services such as loose and leaky faucets, When you are seeing your bathroom faucet is leaking from more times, And always under your sink, or the annoying dripping sound that keeps you up at night, a leaky faucet is a nuisance that could turn into a full-blown problem if not addressed properly. Fortunately, putting a stop to a leaky faucet, such as the compression faucet in your kitchen, can be surprisingly inexpensive and simple.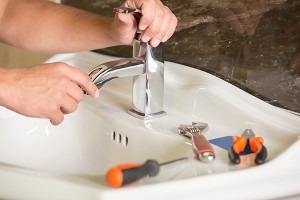 You will keep always some necessary tools in your home–
Adjustable wrench, C wrench
Phillips or flat-head screwdriver
Penetrating oil
Replacement washers and O-rings
You can follow these steps and repair your bathroom faucet-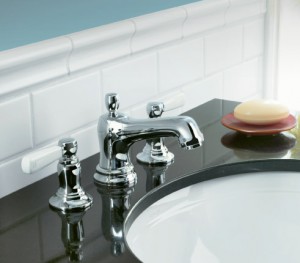 If your valves are stuck, shut off the water main. You will have to replace hardware for both sides since you won't be able to identify whether the hot or cold side is leaking.
Turn faucet handles to the open position to release any residual water. Then close the drain and place a towel in the sink to protect the surface and catch any dropped parts.
Don't make a mess worse by transforming your broken faucet into Old Faithful. Before applying any wrench or screwdriver to your fixture, make sure your water supply is turned off, from the bathroom faucet tap.
Remove the aerator and inspect it for damage. If it's stuck, soak a towel in vinegar and wrap it around the aerator to help loosen mineral deposits that control the water coming in from the main line.
The parts in order on a flat surface and snap a picture for reference. Then, put those parts in a plastic bag and take them to the store with you when shopping.
Remove any decorative parts of the handle knobs. A simple prying with a flat-head screwdriver will take care of that. Underneath each knob, there will be a screw that mounts the handle to the stem.
Unscrew, then gently remove the handle with your flat-head. Using penetrating oil can assist in loosening it, allowing you to take the faucet handle off the stem.
Use your wrench to loosen the packing nut. From there you should notice the stem. Remove that as well. Depending on the faucet, some stems pop right off, while others twist off from the valve. Check the removed parts for any damage.
If everything is intact at this point, inspect the O-ring and washer inside the valve seat, they could be the reason for your leak. Remove the washer and put a replacement inside the seat.
It's crucial to make sure your replacement washers and O-rings are an exact fit. If you are unsure about either, check the seat to see if the sides fit a cone-shaped or flat washer, and purchase the appropriate type.
You may want to take the old O-ring to your local hardware store to verify the correct size. You can also buy a package including many different sizes of sometimes it's worth the extra few bucks.
If, after all of your hard work, you notice the faucet is still dripping, If not cleaned over time, it can produce leaks near the spout. Other potential problems are worn-out seals, loose parts, or, even worse, broken plumbing. If you're other sudden complications occur, then it may be time to call an ezhomeservices.in for professional plumbing services.
So, in case of any requirement of quick and reliable home services on affordable cost you can made contact to EzHomeServices at 1800-2700-878 (toll free) or can book plumbing services online at your browser by logon at ezhomeservices.in.